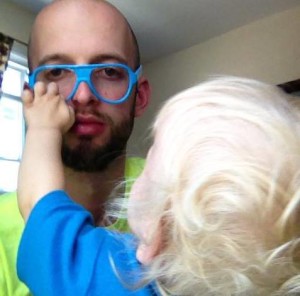 Seattle, Washington, 1981. A manchild comes screaming into shocking existence. At a young age he shows an early aptitude for rolling dice and telling lies, skills that would prove to be powerful assets for him when he finally discovered tabletop role-playing games at the age of 32.
Hello! My name is Nate, and in May of 2014 I started a YouTube channel to document my gaming journeys and reflections. At the time I was just beginning to dabble in tabletop role-playing games, and was thinking my channel would mostly be about video games. But role-playing games quickly became an obsession for me and I think it's safe to say I've found my new love.  You'll still find some PC game and other tech nerdy stuff here occasionally, but mostly RPG stuff these days.
I'm a family man, with a wonderful wife and 3 young kids (future gamers) who keep me pretty busy. Much of my time is also spent in a classroom writing on whiteboards and inspiring young minds with the record of the past.
Click here to see how you can help support what I do!